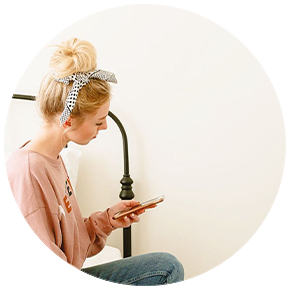 Fill out our Brand Ambassador application so we know more about you.
Tell all your friends & family about your unique ambassador code.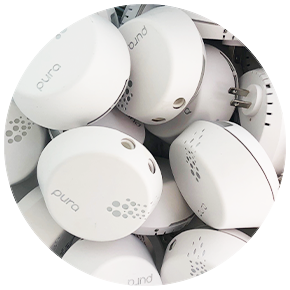 Earn commission & free swag exclusive to our ambassadors.
As a Pura Ambassador, you'll enjoy exclusive products, 15% on every qualifying purchase and your friends and family will get 15% off their purchase too!












Scent your home with the world's best fragrance device. This is how you'll get 30% off fragrances.
At least once a month, share your discount code and tag us on your story or post for a chance to be featured.
FREQUENTLY ASKED QUESTIONS
WHO CAN BECOME A PURA AMBASSADOR?
To be a Pura Ambassador, you must be active on Instagram and over the age of 18. We're currently accepting applications from US residents.
WHAT IS A PURA AMBASSADOR?
A Pura ambassador helps us make the world a better smelling place by sharing their love for the brand while scoring free swag, enjoying exclusive products and cash along the way!
HOW DO I GET PAID FOR MY SALES?
To make ambassador payments as easy as possible, we pay Ambassador commissions via PayPal or Stripe, these are free services that are quick and easy to sign up for. To get paid as a Pura Ambassador, you are required to have a PayPal or Stripe account.
WHERE DO I FIND MY DISCOUNT CODE?
Discount codes and your unique URL are located in your Ambassador dashboard. Once you login, select the tab discount and your discount code will be there.
Any rewards earned will be paid out on the 13th of each month. They will appear as pending rewards through our 30 day return policy.
Example:
Purchase made on March 1 - using your discount code or unique URL
March 1 to March 30 - rewards are calculated and appear as pending rewards
April 8 - we send our payment.
April 13 - funds are available for withdrawal from the "Payouts" section in the Ambassador dashboard.
WHY ISN'T MY AMBASSADOR CODE WORKING?
The ambassador code works for 30% off the devices. When you are an ambassador, you are required to be a subscriber. The subscription will give you 30% off the fragrances, so that makes everything on the site 30% off.